About the Book
Book:  Bitter Honey
Author: Caryl McAdoo
Genre: Historical Christian Romance
Release Date: March 23, 2020
With God, all things are possible.
But can lost love be found again or two wounded hearts knitted together?
Young love, sweeter than honey, is separated by a natural disaster and turns bitter. After five years, a miracle reunites Samantha Adams and Silas Mercier, but it seems it's too late. Will love prevail?
Click here for your copy!
About the Author
Praying her story gives God glory, award-winning author Caryl McAdoo continues prolificity with her new Cross Timbers Romance Family Saga series. Readers around the world enjoy her best-selling novels and shower them with 5-Star ratings galore. With forty-eight titles—and counting—her love for writing is obvious; the lady loves singing the new songs the Lord gives her as well! (Check out YouTube). Caryl gave Ron four children and the couple shares eighteen grandsugars. The McAdoos live in the woods south of Clarksville, the seat of Red River County, in far Northeast Texas, waiting expectantly for God to open the next door.
More from Caryl
Are you ready to revisit the Adams and Corbin families (from UNIQUELY COMMON and REMI)? Five years have passed, so it's 1853, and life has gone on.
Samantha, only fourteen back then, wrote faithfully to Silas back in New Orleans as she traveled west on the Oregon/California Trail. She expected a tall stack of letters waiting on her at the General Store in Napa, but alas there were none.
BITTER HONEY is a story of puppy love time tries to dissipate, but Samantha never forgot Silas—or forgave him either! Though she had no way of knowing what tragic events had kept him from mailing the return missives, he never quit thinking of the beautiful girl who'd written of her love for him.
However, each day that passed only made it harder for him to write. Until he decided only a face-to-face talk would suffice, he worked with the man who'd always loved his mother, Claude, to rebuild his family's vineyard, catching gators on the side.
This story has a second love story, that of Claude and the prostitute he rescues Odette, so there's plenty of action to keep readers flipping pages. A story of first love and late, second-chance love with a taste of the Cajun life in Louisiana, BITTER HONEY is about restoration and following God's will.
I hope you enjoy BITTER HONEY and all the other Lockets and Lace stories!
BLESSINGS!
Mindy Houng's Q&A with Caryl McAdoo
What inspired this book?
This is my third year to be a part of Lockets and Lace Collection with the bloggers of historic tidbits at Sweet Americana Sweethearts.
Last year my title for this series was UNIQUELY COMMON wherein my readers met a young girl thirteen years old named Samantha. Her mother had died, her aunt was marrying, and her father had sold the family brownstone in New York to start a vineyard on Napa Valley. Except Aunt Christina's fiancé dumped her at the last minute and she has to go with her brother and nieces.
Then in my Prairie Roses Collection title in 2019, REMI, readers got to know this young lady a little better as she played matchmaker for her father. So, when I started thinking about my 2020 Lockets and Lace title, I decided to let Samantha grow up and have her own romance. Five years passed quickly and at nineteen she has suitors coming from all over the Napa Valley.
What is your favorite Bible verse or life verse?
It's so hard to choose just one verse as so many have affected my life for the better, but when thinking of a "life verse," one stands out: Habakkuk 2:3.  God's prophet says this: "For the vision is yet for an appointed time, but at the end it shall speak, and not lie: though it tarry, wait for it; because it will surely come, it will not tarry."
This verse is so important to me because God gave my husband a vision back in 1975, calling him to an end-time ministry. He shared it with me and in the years following, the Lord added instructions and more details, speaking to both of us. As David said, "Now I am old."
Ron and I turn seventy this year (November 2019 and May 2020) and we are still "waiting for it," certain of its truth, God's Ramah Word to us when we were in our twenties. We've thought many times it was THE time, God's appointed time, but it tarried still. My Father gave me this verse (as marked in the margin of my Bible) in the 1980s and confirmed it three times in one day. And so . . . I wait still.
What are you reading right now?
I'm reading my next release over right now, LILAH. It's my contribution to the Prairie Roses Collection Two, a series of covered wagon stories with strong heroines! It will be launching on my seventieth birthday, May 3rd and is my fifty-first title to be published. I just love this character; Lilah is a hoot!
And this book has a little more about the Native American tribes in the Northwest than my other stories. Readers will get to know them a little better. I very much enjoyed the research.
What is your most well-loved and well-used house appliance?
Does the computer count as an appliance? You'd think I love it the most since I'm on it from morning until night almost every day. 😊 It definitely is well used, but I'd almost say it's a love-hate relationship.
I loveLoveLOVE it when it's speeding and working properly and there's nothing more frustrating when it isn't. I've recently been through a crash and OH. MY. GRACIOUS. What a time-wasting hassle that was, but I know God can and will use even THAT to my good, so with a sigh, I choose to rejoice and trust Him!
Describe your view as you're sitting in your writing chair. 
Well, I type at a desk computer that sits on a big over five-foot-tall, six-foot-wide desk. Because I'm here so much, it's plenty cluttered.
My view is of a coffee cup and my sweet tea glass (both green) on either side, my apple cider vinegar and water enhancer, my phone, a cluster of oils, lotions, and prescriptions, about  twenty to thirty little notepad pages filled with green ink scribblings, a little desk lamp to shine on my keyboard (I type by the Bible, seek and ye shall find), my datebook, pill cups, books, addressed envelopes I need to mail off to readers who've won my giveaways at all the parties I had this past month, a scripture verse, picture of my son and his daughter Lillian, the printer and my husband's new c-pap machine!
He's had only two days, and his side of the bed is next to my desk, so it serves as his bedside table, too. I need to get it organized and straight. I know I'd enjoy it more!
If you could have one piece of art or music a deserted island, what would it be and why?
I would want to have music for certain, and it would be a praise and/or worship composition. I'm thinking Handel's Messiah's Hallelujah Chorus! That would keep me fulfilled and at peace until my Father either called me home or sent a boat to rescue me. I'd spend my days praising and worshiping Him!
Thank you Caryl for letting us get to know you better!
Blog Stops
Inklings and notions, April 23
deb's Book Review, April 24
Debbie's Dusty Deliberations, April 25
For Him and My Family, April 26
Simple Harvest Reads, April 27 (Author Interview)
The Meanderings of a Bookworm, April 28
Texas Book-aholic, April 29
Betti Mace, April 30
D'S QUILTS & BOOKS, May 1
For the Love of Literature, May 2 (Author Interview)
Truth and Grace Homeschool Academy, May 3
Artistic Nobody, May 4 (Guest Review from Donna Cline)
Connect in Fiction, May 5
Lukewarm Tea, May 6 (Author Interview)
Giveaway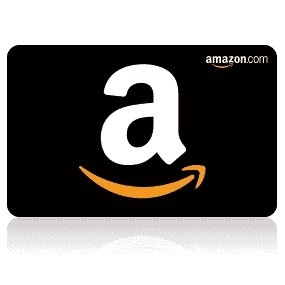 To celebrate her tour, Caryl is giving away the grand prize of a $25 Amazon gift card!!
Be sure to comment on the blog stops for nine extra entries into the giveaway! Click the link below to enter.
https://promosimple.com/ps/f8f4/bitter-honey-celebration-tour-giveaway