About the Book
Book: Freedom in the Mountain Wind
Author: Misty M. Beller
Genre: Christian Historical Romance
Release Date: January 14, 2020
The last epic journey before her life changes forever.
Susanna Wilkins will do anything to make her father's final dream come true, including trek along the path Lewis and Clark explored into the untamed wilds of the Rocky Mountains. Every mile is more crucial now that lung cancer is stealing Pa's last days faster than she can come to terms with losing him. The journey becomes harder than she ever expected, but paddling upriver through fierce rapids and fighting hungry grizzlies isn't what terrifies her the most.
Beaver Tail endured more than he can stand from the women in his Blackfoot camp, but the last disaster gave him the final shove he needed to join this band of brothers searching for one of their group who's gone missing. The last thing he expected was to find a white woman and her sick father stranded at the base of massive waterfall. His plan is to help them carry their oversize canoe and supplies, then leave them to their strange mission. Yet, the more he learns about the pair, the more he realizes his life is about to be derailed—again.
From a USA Today bestselling author comes another epic journey through breathless landscapes and adventure so intense, lives will never be the same.
Click here for your copy.
Guest Review from Mindy Houng
I've always enjoyed books by Misty Beller but I must confess that this book is my favorite and I can't wait to read more of the series. The author's trademark descriptions of the wilderness and the mountains are still breath-taking and the harrowing trials in the wild still heart-pounding. The spiritual journey of Beaver Tail is raw, real, and heartfelt; the spiritual guidance and mentorship that Caleb and Mr. Wilkins provide is laced with love, gentleness, humility and respect. Mr. Wilkins, Susanna's father, is a great example of a godly father, even with the terrible illness that makes him physically weak.
Beaver Tail is a tender-hearted, protective warrior with few words. Though he carries a burden from his past, he is still loyal to his band of brothers and remains honorable. He's such a swoony hero! Susanna is a compassionate, brave, capable woman with a strong faith and determination. The emotions that run throughout the book are deep and there is a genuine undercurrent of grief that makes the characters very real and touchable. If you enjoy historical romance, you will love this book.
I received a copy of the book from the publisher/author via Celebrate Lit Tours and was under no obligation to post a positive review. All comments and opinions are solely my own.
About the Author
Misty M. Beller is a USA Today bestselling author of romantic mountain stories, set on the 1800s frontier and woven with the truth of God's love.
She was raised on a farm in South Carolina, so her Southern roots run deep. Growing up, her family was close, and they continue to keep that priority today. Her husband and children now add another dimension to her life, keeping her both grounded and crazy.
God has placed a desire in Misty's heart to combine her love for Christian fiction and the simpler ranch life, writing historical novels that display God's abundant love through the twists and turns in the lives of her characters.
More from Misty
When God Directs a Google Search…
I'm a history lover, but you may have guessed that since I write historical romance stories. 😊 Most of my books are set in the Rocky Mountains during the mid-1800s, but as I began brainstorming ideas for this new series, my heart became drawn earlier to the earlier part of the century—a time period with which I wasn't quite as familiar with the history.
I love when God orchestrates even the most mundane part of our lives, including Google searches! During one particular search (I can't even remember what I was originally looking for), I stumbled across part of a journal entry from the Lewis and Clark expedition, which trekked across Montana during the time period I was looking into. I'd forgotten that expedition had even entered the territory that would later become Montana, but now I was fascinated.
After finding an audiobook of the abridged journals of Lewis and Clark, I happily listened to almost 19 hours of fascinating stories from the Corp of Exploration's journey up the Missouri River and across the mountains to the Pacific Ocean, then back mostly the over the same path they'd come. The stories the men told were so amazing, and the detail of their trials so absorbing, I've actually re-listened to the audiobook twice! Many of the true tales wouldn't be believable in fiction, but as I listened, my mind formed the premise for Freedom in the Mountain Wind: a father/daughter duo who sets out almost two decades after Lewis and Clark's journey, determined to retrace the steps of that famous expedition.
I hope you enjoy this story as much as I loved writing it! And whether you're a history lover or not, I pray that you too will be touched by this "epic journey through breathless landscapes and adventure so intense, lives will never be the same."
Blog Stops
Simple Harvest Reads, January 15 (Guest Review from Mindy Houng)
Daysong Reflections, January 15
My Devotional Thoughts, January 15
Genesis 5020, January 16
Blossoms and Blessings, January 16
Connect in Fiction, January 17
SPLASHES of Joy, January 17
Happily Managing a Household of Boys, January 17
Emily Yager, January 18
Deanne's Book Thoughts, January 18
The Meanderings of a Bookworm, January 18
A Baker's Perspective, January 19
Adventures of a Travelers Wife, January 19
Truth and Grace Homeschool Academy, January 20
Jeanette's Thoughts, January 20
Mary Hake, January 20
Abba's Prayer Warrior Princess, January 21
Wishful Endings, January 21
All-of-a-kind Mom, January 21
Pause for Tales, January 22
Bigreadersite, January 22
D'S QUILTS & BOOKS, January 22
Through the Fire Blogs, January 23
Betti Mace, January 23
Library Lady's Kid Lit, January 23
Older & Smarter?, January 24
For the Love of Literature, January 24
Locks, Hooks and Books, January 25
Rebecca Tews, January 25
For Him and My Family, January 25
She Lives to Read, January 26
Debbie's Dusty Deliberations, January 26
Inklings and notions, January 26
Blessed & Bookish, January 27
janicesbookreviews, January 27
deb's Book Review, January 27
Texas Book-aholic, January 28
Hook Me In A Book, January 28
Giveaway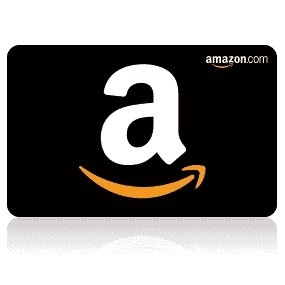 To celebrate her tour, Misty is giving away the grand prize of a $50 Amazon Gift Card!!
Be sure to comment on the blog stops for nine extra entries into the giveaway! Click the link below to enter.
https://promosimple.com/ps/f49e/freedom-in-the-mountain-wind-celebration-tour-giveaway