About the Book
Book: On a Summer Tide
Author: Suzanne Woods Fisher
Genre: Christian Fiction Romance
Release Date: April 30, 2019
Sometimes love hurts—and sometimes it can heal in the most unexpected way.
Camden Grayson loves her challenging career, but the rest of her life could use some improvement. "Moving on" is Cam's mantra. But there's a difference, her two sisters insist, between one who moves on . . . and one who keeps moving.
Cam's full-throttle life skids to a stop when her father buys a remote island off the coast of Maine. Paul Grayson has a dream to breathe new life into the island—a dream that includes reuniting his estranged daughters. Certain Dad has lost his mind, the three sisters rush to the island. To Cam's surprise, the slow pace of island life appeals to her, along with the locals—and one in particular. Seth Walker, the scruffy island schoolteacher harbors more than a few surprises.
With On a Summer Tide, bestselling author Suzanne Woods Fisher begins a brand-new contemporary romance series that is sure to delight her fans and draw new ones.
Click here to purchase your copy.
Guest Review from Mindy Houng
If you've never read Suzanne Woods Fisher, this is the book to jumpstart your acquaintanceship (and likely a long friendship) with her books. She writes a lot of Amish book but does venture into other genres like historical fiction and contemporary. I discovered her books by reading the historical fiction series set on Nantucket Island and loved the series; this book is the first in a contemporary series set on an island off Maine called Three Sisters Island. Whether historical or contemporary, the author has a writing style that draws you into the heart of her characters and leaves you looking forward to the next book. If you're a fan of her writing, you will doubtless be pleased and satisfied with the tale of a widowed father making his late wife's wishes come true as he hopes to rebuild the family ties with and amongst his three independent daughters on a breath-taking island filled with God's beauty but also economic decline.
Paul, a widowed and retired sports announcer, buys a large chunk of an island that holds dear memories for him and his late wife in hopes that he can revive the area and the island itself. Convinced that he needs to be coddled, his three daughters follow him to the island and their worlds turn upside down. Cam, the oldest, is your stereotypical first born who is bossy and driven in her determination towards the goal. Maddie, the middle one, is finishing up her training as a family counselor and wants everyone to be in touch with their feelings. Blaine, the youngest by quite a few years at nineteen, is a free spirit who still hasn't decided what she wants to do with her life. As the Grayson family actually spends time together, each are drawn to the island that helps them remember the good memories of their past and build new ones. The romantic thread in the story involves Cam and the island school teacher Seth, whose steadfast kindness and gentleness bring her adopted son Cooper out of his shell. But there is more! Intertwined within this sweet story of growing up and becoming a true family is a bit of mystery and some plot twists that definitely add excitement.
I can't wait for the second installment in the series! Will the island go through a true revival? Will Maddie and Blaine find their one and only? Will Paul fall in love again? So many questions….
I received a copy of the book from Revell (Baker Publishing Group) via Celebrate Lit Tours and was under no obligation to post a positive review. All comments and opinions are solely my own.
About the Author
Suzanne Woods Fisher is an award-winning, bestselling author of more than thirty books, including Mending Fences, as well as the Nantucket Legacy, Amish Beginnings, The Bishop's Family, and The Inn at Eagle Hill series, among other novels. She is also the author of several nonfiction books about the Amish, including Amish Peace and The Heart of the Amish. She lives in California. Learn more at www.suzannewoodsfisher.com and follow Suzanne on Facebook @SuzanneWoodsFisherAuthor and Twitter @suzannewfisher.
More from Suzanne
Oh-So-Maine Blueberry Buckle
Summer in Maine means plump, tart blueberries are everywhere. Here's a family recipe that is nearly fool-proof….and so delicious! Especially with a scoop or two with vanilla ice cream.
Ever wonder how it got the name Blueberry Buckle? While the batter rises as it bakes, but the blueberries and crumb topping weigh it down. This causes the surface of the cake to buckle…hence the name.
Batter:
¾ cup sugar
¼ cup soft butter
1 egg
½ cup milk
2 cups sifted flour
½ teaspoon salt
2 teaspoons baking powder
2 cups drained blueberries
Crumb Topping:
½ cup sugar
½ cup flour
½ teaspoon cinnamon
¼ cup softened butter
Preheat oven to 375 degrees.
Mix sugar and butter with egg. Stir in milk Sift together and stir in flour, baking powder and salt. Carefully blend in blueberries. Put on topping before baking. Pour in a greased and floured 9" square pan.
Bake 45-50 minutes.
Blog Stops
Just the Write Escape, May 23
The Avid Reader, May 23
The Power of Words, May 23
Blessed & Bookish, May 23
The Morning Chapter, May 24
Blogging With Carol, May 24
Carpe Diem, May 24
Cultivating Us, May 24
Godly Book Reviews, May 25
Stephanie's Life of Determination, May 25
Mary Hake, May 25
For Him and my Family, May 25
C Jane Read, May 26
Happily Managing a Household of Boys, May 26
Blossoms and Blessings, May 26
Daysong Reflections, May 26
Lighthouse Academy, May 27
Reader's Cozy Corner, May 27
Empower Moms, May 27
Remembrancy, May 27
Wishful Endings, May 28
Simple Harvest Reads, May 28
Spoken from the Heart, May 28
SusanLovesBooks, May 28
Truth and Grace Homeschool Academy, May 29
Book Bites, Bee Stings, & Butterfly Kisses, May 29
Chas Ray' Book Nerd Corner, May 29
Hallie Reads, May 29
Book Reviews From an Avid Reader, May 30
Maureen's Musings, May 30
Library Lady's Kit Lit, May 30
Inspiration Clothesline, May 30
Living Life Free in Christ, May 31
Locks, Hooks and Books, May 31
Pause for Tales, May 31
Abba's Prayer Warrior Princess, June 1
Debbie's Dusty Deliberations, June 1
A Reader's Brain, June 1
Through the Fire Blogs, June 2
Have A Wonderful Day, June 2
Southern Gal Loves to Read, June 2
Quiet Quilter, June 3
2014 and Beyond, June 3
By The Book, June 3
She Lives to Read, June 4
Texas Book-aholic, June 4
janicesbookreviews, June 4
Jeanette's Thoughts, June 4
Christian Chick's Thoughts, June 5
Little Homeschool on the Prairie, June 5
Inklings and notions, June 5
Giveaway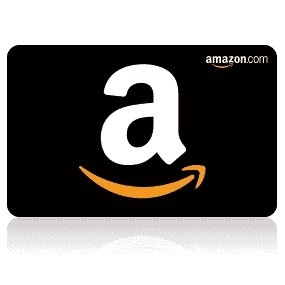 To celebrate her tour, Suzanne is giving away a grand prize of a $50 Amazon gift card!!
Be sure to comment on the blog stops for nine extra entries into the giveaway! Click the link below to enter. https://promosimple.com/ps/e540/on-a-summer-tide-celebration-tour-giveaway