About the Book
Book:  A Mother for His Twins
Author: Jill Weatherholt
Genre: Inspirational Romance
Release date: Sept, 2019
First-grade teacher Joy Kelliher has two new students—twin boys who belong to her high school sweetheart. If teaching Nick Capello's sons wasn't difficult enough, the widower's also her neighbor…and competing for the principal job she wants. Now with little matchmakers drawing Joy and Nick together, can they overcome a painful past to build the family Joy's always wanted?
Click here to get your copy!
Guest Review from Donna Cline
What I think you should know:
A Mother For His Twins by Jill Weatherholt is a contemporary Love Inspired Romance. It is set in a small Virginia Mountain Town.  It features some of the same characters as Weatherholt's A Father for Bella, however it can be read as a standalone novel. This book follows Joy and her high school sweetheart who has returned to town with his sons after being widowed.
What I think about this book:
 I adored Jordan and Tyler, Weatherhold could not have created two more entertaining or endearing characters.  Their grief for their mother broke my heart.  I also loved the small town and all of its charm.  Nick and Joy were harder for me, while they were once in love while they were young and life was simple, that is worlds from where they are in the story. They have 14 years and a mountain of hurt between them. This was not a light and fluffy read, but did give me a lot to think about.
What you might need to know:
Nick's Wife died from complications of Crohn's Disease.
*Spoiler*
On the Night that Nick left town Joy was raped by someone she trusted, she also had a misscarriage that left her with infertility. She struggles with the emotional side effects with this throughout the book
*****
I received a complimentary copy of this book from Celebrate Lit, this in no way influenced my review. All opinions are my own.
About the Author
She holds a degree in Psychology from George Mason University and Paralegal Studies Certification from Duke University.
She shares her life with her real-life hero and number one supporter. Their relationship grew on the golf course, and now they have one in their backyard.
Jill believes in enjoying every moment of this journey because God has everything under control.
More from Jill
Back in 2019, when my editor sent me a cover mock-up for my third Love Inspired book A Mother for His Twins, I was thrilled to see the art department had used a picture of my hero's twin boys, Jordan and Tyler Capello.
I had so much fun developing the characters of these two little rascals. Although they were twins, I wanted to make sure they each had their own unique personality.
Once I had Tyler's character sketch completed, I went to work developing Jordan. Unlike his brother who is the outgoing one of the two, I wanted Jordan to be more quiet and shy than his twin. That's when I decided to draw on my own experience as a child.
Like Jordan, I had a speech impediment when I was a child. I was unable to pronounce the letter R. Because of this, I was teased by my classmates. To make matters worse, once a week, my speech teacher would come and pull me from my classroom for my private session. I can still hear the giggles and murmuring that filled the room. Thankfully, with a lot of instruction and practice, I was able to overcome the impediment.
Life is full of obstacles. Looking back at what we've overcome gives us the confidence to keep pressing forward when we know God will never leave us.
Blog Stops
lakesidelivingsite, May 5
Just Writing, May 5
Musings of a Sassy Bookish Mama, May 6
Debbie's Dusty Deliberations, May 7
Lighthouse Academy Blog, May 7 (Guest Review from Marilyn)
Labor Not in Vain, May 8
Ashley's Clean Book Reviews, May 8
A Modern Day Fairy Tale, May 9
Mypreciousbitsandmusings, May 9
Texas Book-aholic, May 10
Inklings and notions, May 11
Genesis 5020, May 11
For Him and My Family, May 12
Remembrancy, May 12
Locks, Hooks and Books, May 13
deb's Book Review, May 14
Britt Reads Fiction, May 14
Because I said so — and other adventures in Parenting, May 15
Simple Harvest Reads, May 15 (Guest Review from Donna Cline)
Truth and Grace Homeschool Academy, May 16
Kayem Reads, May 16
Splashes of Joy, May 17
Happily Managing a Household of Boys, May 18
Blossoms and Blessings, May 18
Giveaway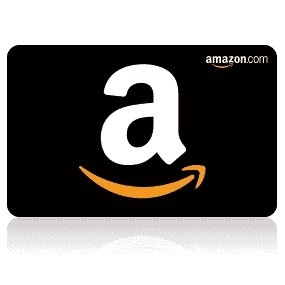 To celebrate her tour, Jill is giving away the grand prize of a $50 Amazon gift card!!
Be sure to comment on the blog stops for nine extra entries into the giveaway! Click the link below to enter.
https://promosimple.com/ps/10baa/a-mother-for-his-twins-celebration-tour-giveaway